100% Online Business Degrees
You've Always Known You Were Destined To Make A Difference
Request More Information
Complete this form to receive information about coursework, admissions, tuition and more.
Note: All fields required.
Business Programs Designed for Your Budget and Schedule
Reach your career goals in business with an online degree from the University of West Alabama. Choose from programs in fields such as accounting, business administration, marketing, management and more, all in a flexible online environment. You can learn from expert faculty as you experience a personalized education designed to help you achieve your dreams, on your schedule and at an affordable cost.
The University of West Alabama Online offers a culturally and intellectually diverse environment designed with the flexibility to fit your lifestyle. From application to graduation, you can benefit from our affordable tuition, personal support and generous credit transfer policy.
The University of West Alabama is regionally accredited by the Southern Association of Colleges and Schools Commission on Colleges (SACSCOC).
The University's College of Business and Technology is nationally accredited by ACBSP.
Our online MBA was named one of the "Best Value, Fully Accredited Online MBAs" in 20221.
UWA Online's MBA is ranked among the "Top Online MBAs in Finance with Specialty Business Accreditation"2.
Online Business Degrees
Discover the online program that offers a path to your goals.
With our online business degree programs, you can enhance your career opportunities in your field and make an impact on behalf of organizations of all kinds. Develop the skills and knowledge to become a results-driven leader in accounting, marketing, sport management, technology and other business specialties.
BA/BS Sport Management
BBA in Accounting
BBA in Business Administration

Entrepreneurship and Non-Profit Administration emphasis
International Business emphasis

BBA in Finance
BBA in Management
BBA in Marketing

Comprehensive Marketing emphasis
Event Marketing emphasis
Professional Sales emphasis
Sport Marketing emphasis

BA/BS Integrated Marketing Communications

Graphic Design track
Multidimensional Interior Design track
Sports Communication track

BS Computer Engineering Technology
BS Technology
Improve your knowledge and skills in key business areas to lead successful organizations in numerous fields. We offer advanced coursework in strategic management, economics, business policy and other topics to prepare you for the demands of modern business. As a sign of our quality curriculum, the online MBA program is accredited by the Accreditation Council for Business Schools & Programs.
MA Integrated Marketing Communications
MBA

Accounting
Computing and Data Analytics
Computer Information Systems
Cybersecurity, Cybercrime, and Policy
Entrepreneurship and Innovation
Finance
General Business
Healthcare Administration
Human Resource Management
International Business
Management
Marketing
Rural Business
Sport Management

MS Sport Management
Advance your career as an expert in rural business through an in-depth study of critical issues and strategies for success. UWA offers the first Doctorate of Business Administration program of its kind in the nation to introduce you to innovative solutions to global rural business challenges. You can choose a concentration in either Rural Entrepreneurship and Innovation or Rural and Transformational Leadership to specialize your studies toward your professional goals.
About Us
UWA is located in the heart of Livingston on the western border of the state. As one of the oldest and most prestigious colleges in Alabama, we've been helping students pursue their dreams and goals since 1835. Join more than 3,500 online learners and take advantage of our tradition of excellence with our flexible online programs.
Request Info
Where Flexibility Meets Quality
UWA designs online classes to provide the flexibility needed to balance your school and work commitments. The courses offer the same rigor found on campus, so you can engage in quality education to prepare for career success. As you take classes online, your success coach will offer guidance and assist with your questions.
Career-Focused Curriculum
UWA Online offers business programs for multiple experience levels, equipping you with the skills to break through to the next level of business. You'll learn from scholars and practitioners to develop expertise that gives you a competitive advantage in marketing, finance, health care, technology and other industries.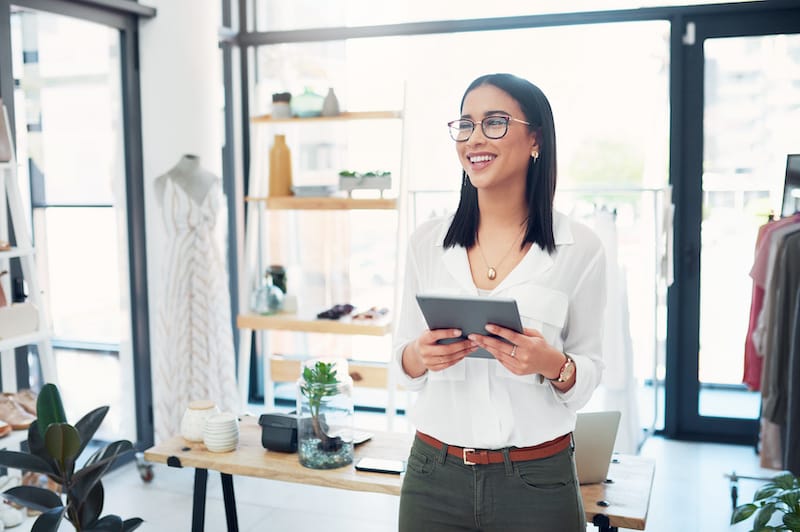 Pursue Your Dream Job
An online business degree from the University of West Alabama can prepare you for growing and lucrative employment opportunities. The median annual salary for business and finance roles is $76,570,3 and the median pay for managers exceeds $102,000 per year.4
Business Career Paths for UWA Graduates
Advertising, promotions or marketing manager: $133,380 per year4
Financial analyst: $95,570 per year3
Human resources manager: $126,230 per year4
Market research analyst: $63,920 per year3
Public relations specialist: $62,800 per year5
Sources
Online MBA Page. "Best Value, Fully Accredited Online MBAs for 2022." Retrieved December 15, 2022, from https://onlinembapage.com/.
Online MBA Page. "Top Online MBAs in Finance with Specialty Business Accreditation – AACSB, ACBSP, IACBE." Retrieved December 15, 2022, from https://onlinembapage.com/.
U.S. Bureau of Labor Statistics. "Business and Financial Occupations." Retrieved December 15, 2022, from https://www.bls.gov/.
U.S. Bureau of Labor Statistics. "Management Occupations." Retrieved December 15, 2022, from https://www.bls.gov/.
U.S. Bureau of Labor Statistics. "Public Relations Specialists." Retrieved December 14, 2022, from https://www.bls.gov/.