Online Counseling Degrees
You've Always Known You Were Destined To Make A Difference
Request More Information
Complete this form to receive information about coursework, admissions, tuition and more.
Note: All fields required.
Do Something That Matters with a Rewarding Career in Counseling
Reach your career goals and make a difference with an online counseling degree from the University of West Alabama Online. Our online graduate degrees in clinical mental health counseling, family counseling and guidance counseling prepare you to help individuals, couples, families, adolescents and children in various settings. Complete the form to learn more about earning a degree that aligns with your dream as you study in a flexible online environment.
The University of West Alabama Online offers a culturally and intellectually diverse environment designed with the flexibility to fit your lifestyle. From application to graduation, you can benefit from our affordable tuition, personal support and generous credit transfer policy.
The University of West Alabama is regionally accredited by the Southern Association of Colleges and Schools Commission on Colleges (SACSCOC).
The U.S. Bureau of Labor Statistics projects 10% growth for community and social service occupations from 2021 to 20311.
UWA Online is proud to offer tuition that is among the most affordable in the state.
Online Counseling Degrees
Discover empowering counseling degrees from one of Alabama's oldest and most prestigious universities.
Online | 2-3 Years | 6-8 Week Courses
Gain the knowledge and skills you need to provide support to individuals, couples, families, adolescents and children. You'll develop a deep understanding of counseling techniques, theories and principles that allow you to promote mental health and wellness during your career.
Online | 1-2 Years | 6-8 Week Courses
Work more effectively with families and family-related issues in counseling and other social science fields. Learn systematic approaches to family counseling that emphasize a non-pathology-based perspective for understanding family dynamics and developing strategies to improve a wide range of relationship, mental health and life adjustment issues.
Online | 2-3 Years | 6-8 Week Courses
Prepare to serve students in P-12 educational environments. This program is an exact replica of our MEd in School Counseling certification program but is designed for students who don't hold a teaching certificate. When you graduate, you'll be able to provide advocacy, assessment, evaluation and a range of counseling services to students.*
*Please note that the program may not lead to a job as a school counselor. Candidates will need to check with their state for guidance on pursuing a career in this field.
About Us
UWA is located in the heart of Livingston on the western border of the state. As one of the oldest and most prestigious colleges in Alabama, we've been helping students pursue their dreams and goals since 1835. Join more than 3,500 online learners and take advantage of our tradition of excellence with our flexible online programs.
Request Info
Where Flexibility Meets Quality
UWA designs online classes to provide the flexibility needed to balance your school and work commitments. The courses offer the same rigor found on campus, so you can engage in quality education to prepare for career success. As you take classes online, your success coach will offer guidance and assist with your questions.
Qualify for Counseling Roles or Doctoral Study
Develop a firm understanding of counseling techniques, theories and principles to provide counseling and guidance to clients across diverse populations. You can learn from faculty with experience in psychology, professional counseling and other fields as you prepare to start your career.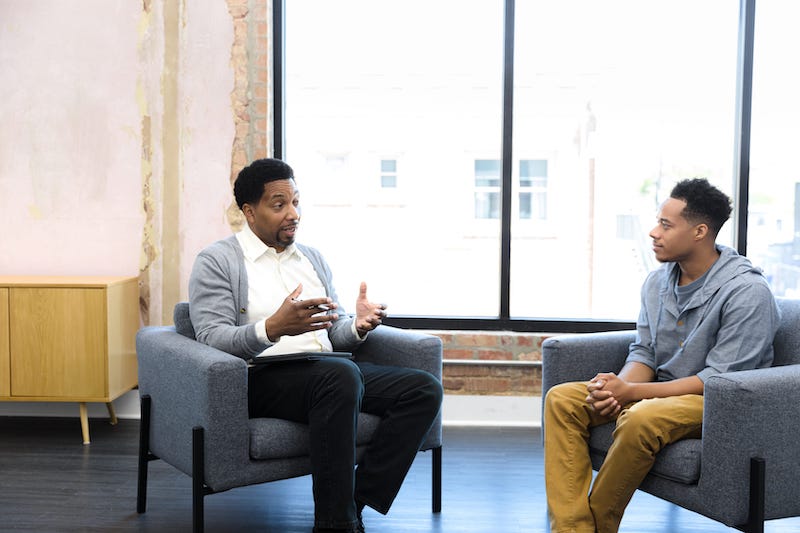 Pursue Your Dream Job
An online graduate counseling degree from UWA Online will prepare you for a variety of career opportunities. Each degree program offers a convenient and flexible online learning environment that equips you with the competencies needed for success in counseling roles.
Potential Career Paths for UWA Graduates
Marriage and family therapist: $49,880 per year1
Substance abuse, behavioral disorder or mental health counselor: $48,520 per year2
School or career counselor: $60,510 per year1
Sources
U.S. Bureau of Labor Statistics. "Community and Social Service Occupations." Retrieved December 15, 2022, from https://www.bls.gov/.