100% Online MBA Degree Programs
You've Always Known You Were Destined To Make A Difference
Request More Information
Complete this form to receive information about coursework, admissions, tuition and more.
Note: All fields required.
Advance Your Career and Increase Your Earning Potential
Improve your knowledge and skills in key business areas with the University of West Alabama's online MBA. With emphases in numerous fields, you can specialize your degree to fit your future career goals. Because UWA offers this program in a fully online format, you can earn your degree on your schedule. Take the next step in your business career at one of Alabama's most affordable institutions.
The University of West Alabama Online offers a culturally and intellectually diverse environment designed with the flexibility to fit your lifestyle. From application to graduation, you can benefit from our affordable tuition, personal support and generous credit transfer policy.
The University of West Alabama is regionally accredited by the Southern Association of Colleges and Schools Commission on Colleges (SACSCOC).
The University's College of Business and Technology is nationally accredited by ACBSP.
Our online MBA was named one of the "Best Value, Fully Accredited Online MBAs" in 20221.
UWA Online's MBA is ranked among the "Top Online MBAs in Finance with Specialty Business Accreditation"2.
Find Your MBA Program
Improve your knowledge and skills in key business areas to lead successful organizations in numerous fields. We offer advanced coursework in accounting, healthcare administration, human resources, marketing, innovation and other topics to prepare you for the demands of modern business. Select the option offering a path to your career goals.
Prepares students for advancement into higher levels of management in the areas of accounting and financial management, and to provide students who wish to take the CPA exam with additional courses to satisfy the 150-hour requirement for CPA licensure.
Gives you a strong base in data mining, artificial intelligence, the methods of big data analytics and how to use database management systems.
Provides the educational background for entering an occupation in applied information systems in business, government and non-profit organizations toward solving a wide array of problems.
Prepare to lead national and international cyber objectives in business. By graduation, you'll have gained experience with a project, and you'll be ready to manage issues in organizational policy, cybercrime, cyber laws and software systems to help keep your organization safe.
Students will spend considerable time examining business models, evaluating various capital funding options and managing innovation.
Deep dive into financial and economic analysis in national and international markets in non-profit and for-profit sectors.
Develop a deeper knowledge of analysis across an organization. With its project-based courses, you can focus your studies to graduate with specific experience in the area that interests you most.
Delivers a solid academic foundation in business, plus expert leadership skills for the evolving healthcare industry.
Provides practical, real-life situational experiences for different employment settings, including non-profit organizations, service industries, manufacturing, and government.
Prepares you to manage the differences between national and international issues in accounting, reporting, technology, cybersecurity, marketing and managing teams to successfully build a business across the globe.
Enhance your knowledge for managing critical areas of administration including human resources, marketing, operations and project management. You will master the principals of decision making, innovation, organizational change, and strategic thinking to lead any company to success.
Develop theoretical perspectives and practical skills in marketing management. Graduates with a marketing emphasis can pursue careers such as product management, advertising, professional sales, digital and social media, sport marketing, and research and marketing analytics for consulting and research.
Prepares you for the challenges of running a business in a remote community. You'll complete a project and graduate ready to create and implement strategies that deal with limited markets and provide steady economic development.
Prepare for a career within all levels of professional sports, collegiate and preparatory athletics, and health-related fitness. Graduates may work within (but are not limited to) the administrative offices of sport franchises and managerial positions in all sport-related industries.
About Us
UWA is located in the heart of Livingston on the western border of the state. As one of the oldest and most prestigious colleges in Alabama, we've been helping students pursue their dreams and goals since 1835. Join more than 3,500 online learners and take advantage of our tradition of excellence with our flexible online programs.
Request Info
Where Flexibility Meets Quality
UWA designs online classes to provide the flexibility needed to balance your school and work commitments. The courses offer the same rigor found on campus, so you can engage in quality education to prepare for career success. As you take classes online, your success coach will offer guidance and assist with your questions.
Build a Foundation for Success
Experience advanced coursework in strategic management, economics, business policy, emerging technologies and other topics as you prepare for the demands and challenges of modern business. When you graduate, you'll have the expertise to take the next step in your business career and increase your earning potential.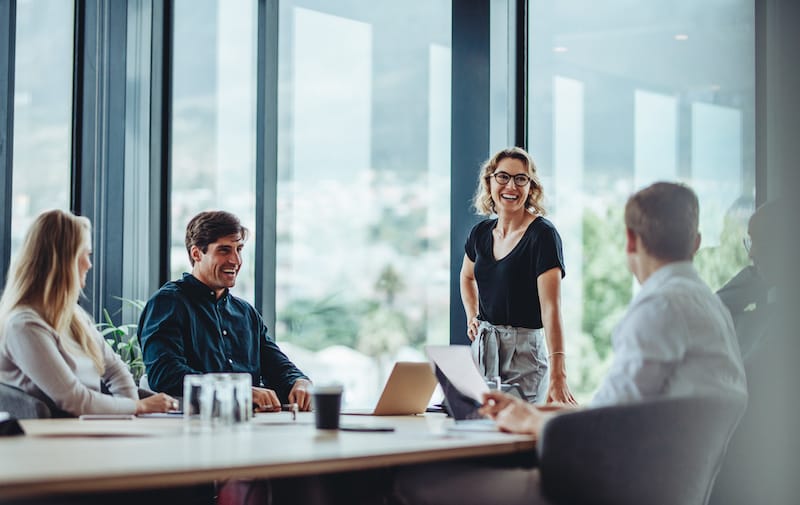 Pursue Your Dream Job
Management employment is expected to grow 8 percent from 2021 to 2031, faster than the national average for all jobs.3 The formation of new organizations and expansion of current businesses will contribute to this growth, motivating professionals to gain qualifications for these new opportunities.
Business Career Paths for MBA Graduates
Computer and information systems manager: $159,010 per year3
Data analyst: $64,678 per year4
Financial manager: $131,710 per year3
Marketing manager: $135,030 per year5
Sales manager: $127,490 per year3
Sources
Online MBA Page. "Best Value, Fully Accredited Online MBAs for 2022." Retrieved December 19, 2022, from https://onlinembapage.com/.
Online MBA Page. "Top Online MBAs in Finance with Specialty Business Accreditation – AACSB, ACBSP, IACBE." Retrieved December 19, 2022, from https://onlinembapage.com/.
U.S. Bureau of Labor Statistics. "Management Occupations." Retrieved December 19, 2022, from https://www.bls.gov/.
Payscale. "Average Data Analyst Salary." Retrieved December 19, 2022, from https://www.payscale.com/
U.S. Bureau of Labor Statistics. "Advertising, Promotions, and Marketing Managers." Retrieved December 19, 2022, from https://www.bls.gov/.