Online Psychology and Counseling Degrees
You've Always Known You Were Destined To Make A Difference
Request More Information
Complete this form to receive information about coursework, admissions, tuition and more.
Note: All fields required.
Programs Designed for Your Budget and Schedule
Reach your career goals in psychology or counseling with an online degree from the University of West Alabama. Choose from programs in fields such as experimental psychology, clinical mental health counseling, family counseling and more, all in a flexible online environment. You'll experience a personalized education designed to help you achieve your dreams, on your schedule and at an affordable cost.
The University of West Alabama Online offers a culturally and intellectually diverse environment designed with the flexibility to fit your lifestyle. From application to graduation, you can benefit from our affordable tuition, personal support and generous credit transfer policy.
The University of West Alabama is regionally accredited by the Southern Association of Colleges and Schools Commission on Colleges (SACSCOC).
Substance abuse, behavioral disorder, and mental health counselor employment is projected to grow 22% from 2021 to 20311.
UWA Online is proud to offer tuition that is among the most affordable in the state.
Explore UWA's Online Psychology and Counseling Degrees
Discover the online program that fits your personal and professional goals.
Online | 3-4 Years | 6-8 Week Courses
Develop an understanding of human behavior and functioning with an emphasis on experimental methodology and statistical training. Unlike most large institutions, we encourage you to assist faculty members in research as an undergraduate, develop independent projects, and attend regional and national conferences to present your original research.
Online | 2-3 Years | 6-8 Week Courses
Gain the knowledge and skills you need to provide support to individuals, couples, families, adolescents and children. You'll develop a deep understanding of counseling techniques, theories and principles that allow you to promote mental health and wellness during your career.
Online | 1-2 Years | 6-8 Week Courses
Earn a strong foundation in the principles of scholarly research as you build upon research skills you learned in your undergraduate program, including critical thinking, search methods, qualitative and quantitative analysis, and research presentation. When you graduate, you'll be prepared for further studies or immediate career opportunities.
Online | 1-2 Years | 6-8 Week Courses
Gain a clinical perspective on experimental psychology as you develop critical thinking and research skills. With the proper identification and advisement, this degree can meet the requirements associated with applying for a license as a Professional Counselor (LPC).*
*This degree alone does not fulfill the requirements for an LPC or other counseling licensing credentials. Additionally, this is not a CACREP Accredited program. Please see the requirements in your state/area for full requirements.
Online | 1-2 Years | 6-8 Week Courses
Prepare for clinical applications in health and sports psychology while developing skills needed for careers in these fields or continued study in a doctoral program. The courses explore core research methods and topics that help students obtain an applied perspective.
Online | 1-2 Years | 6-8 Week Courses
Work more effectively with families and family-related issues in counseling and other social science fields. Learn systematic approaches to family counseling that emphasize a non-pathology-based perspective for understanding family dynamics and developing strategies to improve a wide range of relationship, mental health and life adjustment issues.
Online | 2-3 Years | 6-8 Week Courses
Prepare to serve students in P-12 educational environments. This program is an exact replica of our MEd in School Counseling certification program but is designed for students who don't hold a teaching certificate. When you graduate, you'll be able to provide advocacy, assessment, evaluation and a range of counseling services to students.*
*Please note that the program may not lead to a job as a school counselor. Candidates will need to check with their state for guidance on pursuing a career in this field.
Online | 1-2 Years | 6-8 Week Courses
This program is for students who want a basic working knowledge of the field or those already licensed in a related field, such as licensed marriage and family counselors interested in a broader perspective in counseling. The program does not prepare graduates for licensure.
About Us
UWA is located in the heart of Livingston on the western border of the state. As one of the oldest and most prestigious colleges in Alabama, we've been helping students pursue their dreams and goals since 1835. Join more than 3,500 online learners and take advantage of our tradition of excellence with our flexible online programs.
Request Info
Where Flexibility Meets Quality
UWA designs online classes to provide the flexibility needed to balance your school and work commitments. The courses offer the same rigor found on campus, so you can engage in quality education to prepare for career success. As you take classes online, your success coach will offer guidance and assist with your questions.
Prepare for Counseling or Psychology Careers
Develop knowledge of psychology and counseling principles to pursue new career options or continue your education in a graduate or doctoral program with UWA Online. You can learn from scholars and practitioners as you prepare to support families and individuals in educational and clinical settings.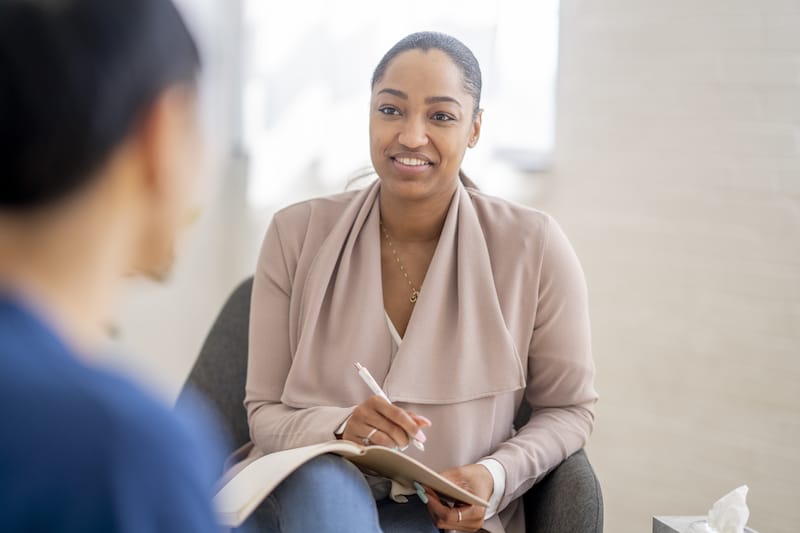 Pursue Your Dream Job
An online psychology or counseling degree from UWA Online can prepare you for exciting career opportunities. When you graduate, you can pursue positions in counseling, research, education and other fields. You'll also be ready to advance your education and pursue a PhD or master's degree.
Career Paths for UWA Graduates
Mental health counselor: $48,520 per year1
Marriage and family therapist: $49,880 per year2
School or career counselor: $60,510 per year2
Human resources specialist: $62,290 per year3
Forensic science technician: $61,930 per year4
Sources
U.S. Bureau of Labor Statistics. "Substance Abuse, Behavioral Disorder, and Mental Health Counselors." Retrieved December 16, 2022, from https://www.bls.gov/.
U.S. Bureau of Labor Statistics. "Community and Social Service Occupations." Retrieved December 16, 2022, from https://www.bls.gov/.
U.S. Bureau of Labor Statistics. "Human Resources Specialists." Retrieved December 16, 2022, from https://www.bls.gov/.
U.S. Bureau of Labor Statistics. "Forensic Science Technicians." Retrieved December 16, 2022, from https://www.bls.gov/.